We are serious about branding, design, and culture.

Below are a few of the brands we've supercharged.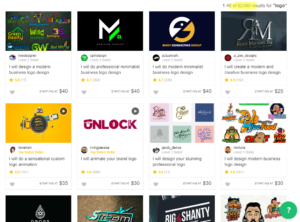 The Bodhi Timeline - our history
DYNAMIC CONTENT GOT BIG, FAST.
We've got a lot of experience with personalized landing pages, and we love driving traffic to customized sales funnels. Let us help you throw rocket fuel onto your next marketing push.
2013
EVERYTHING (AND EVERYONE) WENT MOBILE
Do you have a list of customers or clients mobile phone numbers, but no easy way to reach them? We can put together a mail-merge style texting campaign that can reach all of them. Want to start a loyalty club, a text club, or a fundraiser giveaway by SMS? We'll do it for you.
2015
BIG DATA GOT EVEN BIGGER
Cloud computing and distributed tasks have made big data jobs easier to run – and lets us apply Machine Learning (ML) to your data and models.
Do you have a time series of data? We bet you do. A time series is just a pattern of calls/leads and sales. We can help you crunch the numbers to determine what is your biggest factor in driving home a record setting year.
2017
BI Core is our Business Operating System – it allows us to manage content for multiple brands from one central location. Whether it's blog posts, news alerts, email marketing, or more – the Core has got your back.
The brands below are Bodhi Industries brands we use to Proof of Concept our products, our skills, and our passion. They all run on BI Core:
Shatterbase - shatterbase.com
Discing.net - discing.net
Neptuned Music Services - neptuned.co
Mooncrew MCX - music distribution across all major platforms
ObeyGrey - obeygrey.com
We are open to helping you join our Core platform, to consulting you towards your own custom solution, or helping you boost your next marketing campaign with techniques similar to our own.
2019